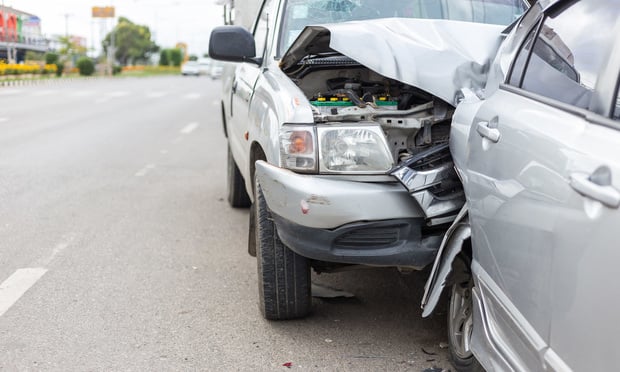 The Imperfections of Florida's No-Fault Auto Insurance System
Unlike most states, Florida does not require drivers to carry bodily injury liability insurance. Personal injury is auto insurance used to compensate a person if a driver negligently injures someone while driving a car. Florida law simply requires a driver to be "financially responsible" for any injury they cause while operating their vehicle. — not have insurance to pay. No, I'm not kidding.
Although Florida drivers are not required to carry bodily liability insurance, they are required to have $10,000 in personal injury protection (PIP) and property damage liability insurance on their policy. It is, essentially, what the state deems sufficient to cover your own medical expenses and lost wages if you end up in an accident, and sufficient to pay for the other driver's property damage if you are at fault.
Florida still uses an outdated no-fault insurance system that requires injured drivers to file car accident insurance claims with their own insurer, regardless of who caused the accident. The de facto way we do it here is for drivers to first file injury claims with their own auto insurance policy. Most injured Floridians don't like or understand why they have to do this when the other driver caused the accident, and they still worry about their rates going up when they file the claim with their own insurer.
Florida's longstanding no-fault system is plagued by exploitation by fraudsters and leaves injured victims of auto negligence liable for unpaid medical bills and lost wages. Few victims of auto negligence recover the full damages caused by pain and suffering, as liability coverage is usually insufficient to pay for these damages. Still, Florida has some of the most expensive car insurance policies in the country.
I'm not alone in my opinion: last year, in Senate Bill 54, the State Legislature voted, almost unanimously, to repeal our No-Fault Insurance and replace it with a modern mandatory personal injury law. But in June 2021, Florida Governor Ron DeSantis vetoed the bill, and Florida's outdated and costly no-fault system continues to apply.
As a personal injury attorney here in South Florida for 28 years, I see many clients every year who cannot recover the full amount of damages owed to them by negligent drivers. I would estimate that almost 70% of people who hire me for injuries sustained in major car accidents are unable to recover what is owed to them. Unfortunately, most Florida drivers will never recover all of their damages if they are injured in a car accident.
Given DeSantis' veto, the state's no-fault system is here to stay for at least another year. Due to the failure of the state to act in the best interests of policyholders, I call on our insurance companies to do better for their policyholders. The State of Florida requires most drivers to purchase Uninsured/Underinsured Motorist (UM) coverage to protect drivers from injury caused by another driver who purchased little or no damage coverage bodily. However, UM coverage may be declined in writing by Florida drivers.
In highly competitive rate wars between auto insurers, insurance companies often offer potential customers rates that do not include UM in order to keep rates low and appear competitive in the marketplace. After most new customers accept the low quote, they then receive electronic signature forms. When it comes time for you to sign on the dotted line of a super-long electronic document that most don't read, insurers have their customers sign attesting to the fact that they reject the purchase of UM coverage. Most don't even know they were supposed to have this coverage to begin with. To me, this system seems incredibly backward and misleading. Insurers should all initially offer customers auto insurance policies that include mandatory UM covers. Without UM coverage, families in Florida have to hope that the negligent driver who injures them, or a family member, purchased the optional bodily injury coverage and purchased enough! It's usually a losing bet in Florida these days.
The best line of defense is to knowingly protect yourself and to do so before an accident occurs so that you can be in the best position to recover damages owed if we are injured in an accident. If you buy car insurance in Florida, I implore you to buy as much uninsured motorist (UM) coverage as you can afford.
We also need to continue to pressure our legislature and governor to scrap the no-fault system and demand bodily injury coverage for all, as is done in most states across our country. Florida's current system and our legislature's repeated and failed attempts to fix it are deeply damaging to Florida residents.
Hopefully soon we can join the rest of the country and move from a no-fault system to a modern personal injury system, where the driver who caused an accident is actually held liable for all damages suffered.
John Willis is a personal injury lawyer and founder of Willis Right in Boca Raton, Florida.
The opinions expressed here are those of the author.
Related: