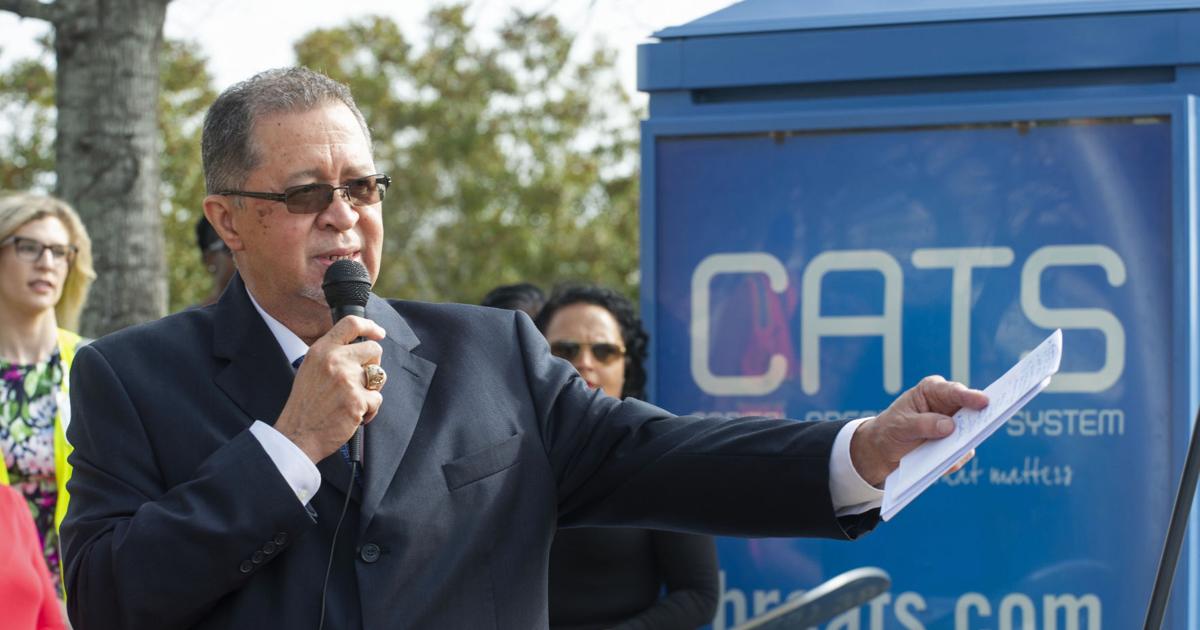 The Baton Rouge bus system is paying the ex-CEO $190,000 to do nothing. City leaders say this is unacceptable. | News
Baton Rouge's bus system is paying its former CEO a $190,000 salary with no function or title — and some city leaders say that's unacceptable.
Metro Councilor Chauna Banks called the situation with the capital's public transport system a "flagrant misuse of public funds". Councilman Dwight Hudson called it "awkward" and "not in the best interest of the ratepayer or the agency."
City leaders are urging CATS to clarify former CEO Bill Deville's employment status. Several members of the Metro Council have broached the subject of the agency's privatization in response to the controversy.
"I'm interested to see what Uber can do with $33 million," adviser Jennifer Racca said.
The agency hit a breaking point on Monday when the board of commissioners met to terminate Deville's contract and appoint an interim CEO.
This plan was turned upside down when Pro Tem Council LaMont Cole appeared before the board as a private citizen and advised them to create a transition plan rather than fire Deville and risk litigation.
Metro Councilwoman Carolyn Coleman, the council's representative on the board, advocated a similar plan at the meeting.
The other board members balked at the suggestion that Deville should remain CEO. So they settled on some sort of compromise: strip Deville of his title and duties but allow him to stay with the agency until his contract expires in September 2023.
Deville is paid $190,819 a year by the taxpayer-funded agency, according to the Louisiana Division of Administration.
Chief Operating Officer Dwana Williams has been named interim CEO. Williams is currently paid $145,994.94, according to the Louisiana Division of Administration. A possible salary increase coinciding with his promotion is "under negotiation", said CATS spokesman Theo Richards.
Cole was just asking the board to take a break and consider its plan for transitioning the agency's leadership, he said.
"I don't want to be as critical of the decision they made last night as I was critical of what I heard they were going to do," Cole said. "I had not seen or heard where there was a real and significant reason to terminate."
Deville's contract with CATS states that it can only be terminated for cause, according to a copy of the contract provided by CATS. The terms require Deville to follow CATS policies, conduct himself and the agency's business in an ethical manner, and be a responsible steward of taxpayer dollars.
Coleman called the board's vote an "emotional decision," although she voted in favor of it herself.
"We all fail at some point, but I think it could have been done better than it was," Coleman said. "You get naked, you always pay, you want a transition. You don't know what you want. You are everywhere.
It is unclear if and when Deville will get another job at the agency.
Kahli Cohran, chairman of the board, told the media after Monday's meeting that Deville's role will be defined at a later date. Cohran did not respond to multiple requests for clarification on what that role will be and when it will be defined by the board.
"Obviously you weren't prepared for the meeting," Councilman Aaron Moak said in response to Cohran's assertion that Deville's role would be determined later.
Board vice-chairman Linda Perkins said Deville's contract should have been terminated on Monday and that was the only vote against removing him from the position.
"I have no idea what the board has in terms of what comes next," Perkins said. "I don't think they have a clue either."
Banks noted the board's apparent lack of preparation ahead of Monday's meeting.
"(Deville) made a fool of the board," Banks said. "It's a bad look. It does not increase our confidence in the board.
Commissioners Johnathan Hill and Peter Breaux both said council would likely take action on the matter next week, although they were unsure what possible role Deville could be given. The next board meeting is scheduled for Tuesday.
Deville was named the agency's CEO in the spring of 2016. He celebrated his sixth anniversary on Sunday leading the bus system.
While CATS has seen service improvements during this time, Deville's tenure has been marred by a steady stream of controversy.
The board called the special meeting after weeks of turmoil at the agency after the system controller's positive drug test for methamphetamine was leaked to the public.
Coleman called for an emergency board hearing on CATS' drug policy at Wednesday's meeting, but she deleted the article due to the ever-escalating scale of the agency's problems, it said. she declared. A point for further broader discussion by council members will be presented soon, she said.
Mark Armstrong, spokesman for Mayor-President Sharon Weston Broome, said his administration was leaving the situation at CATS to be resolved by council and the board.
"CATS is in the hands of the CATS Council and Board of Directors," Armstrong said. "We hope that ultimately they find the right results for this situation."
The Metro Council does not have direct control over CATS, but it appoints the nine members of the CATS Board of Commissioners. The CEO of the agency reports to the board of directors, which oversees the operation of the system.
Hudson, Racca, and Moak each suggested some level of privatization as a solution to the agency's dysfunction.
Hudson said an outside management agency may be brought in to oversee the day-to-day operations of the agency.
"The board needs to look at all the options, but getting a management company that can oversee the running of the organization, which has a proven track record with transit, I think would be a really positive thing for transit. in common in this parish," Hudson said.
Moak argued for a similar model of private management.
"Tomorrow, (Deville) could drive a bus for $190,000 a year," Moak said. "It's a joke, and it needs to be fixed.