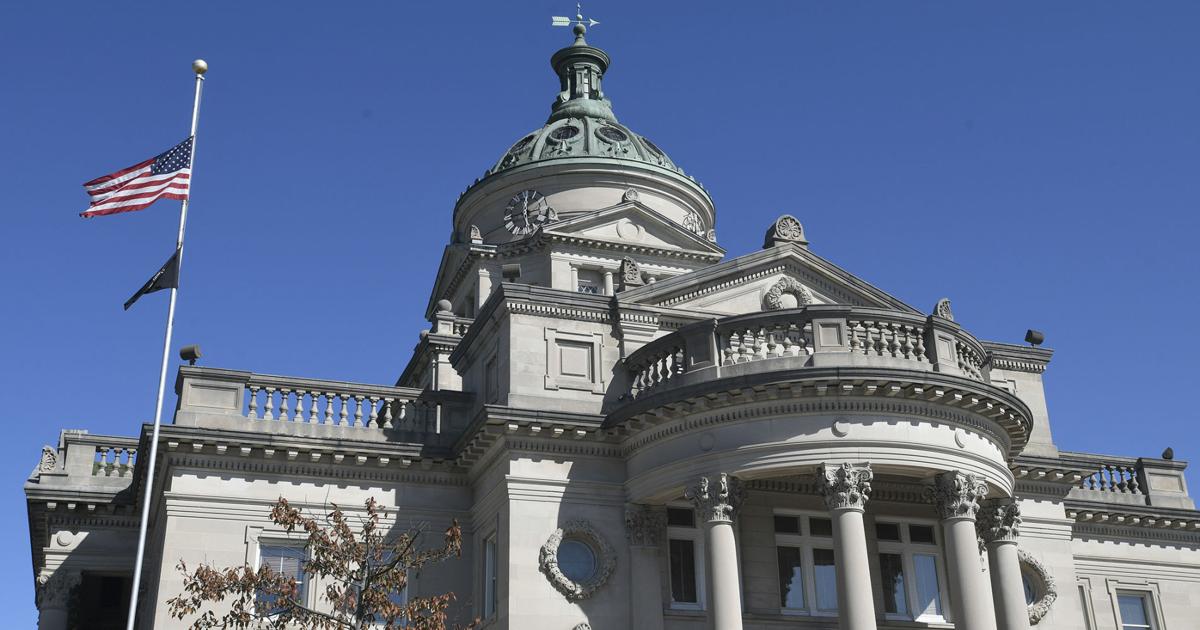 Somerset DA office provided grant to update case management system; assistant post to be filled | Local News
SOMERSET, Pa. — Somerset County Acting District Attorney Molly Metzgar on Tuesday won approval to bring her office back to full staff for the first time since September.
And thanks to a separate grant from the United States Department of Justice, the office will also add a new case management program that will allow clerks to reduce the time spent scanning case details.
The office received $221,461 in funds from the Office of Justice Programs for a two-year period ending October 2023 to update the county's case management system.
"Our current system still works…but this one won't require as much time spent manually documenting information," Metzgar said.
Indeed, the new system will work with other case management programs, including that of the Pennsylvania Courts Administrative Office at the state level, allowing relevant details to be transferred, she said.
"Other prosecutors in the area, Cambria and Blair, have already moved on to this," Metzgar said. "It's definitely a more efficient system."
In staffing moves, the county approved the hiring of Jacob Nedrow, of Stoystown, for a vacant clerk position at a salary of $19,500.
Separately, the wages board — which includes county commissioners, treasurer Tony DeLuca and Metzgar — approved the decision to add a temporary, part-time assistant district attorney.
The move was necessary because Metzgar, who previously served as the first assistant district attorney, is now the county's acting district attorney, with DA-elect Jeffrey Thomas no longer in office.
Thomas, who faces sexual assault charges, had his law license suspended in the fall. According to state law, he is prohibited from serving without the license.
Metzgar was sworn in to oversee the office at the end of November – and, if necessary, would remain in the post until Thomas' term ends.
The office has worked to fill several vacancies since, with former Cambria County attorney Thomas Leiden hired as a full-time assistant in December.
Metzgar said staff had been "ragged – far beyond what they were required to do" over the past few months to cope with the heavy workload.
"It will definitely help," she said of the temporary prosecutor position.
Somerset County Chairman Commissioner Gerald Walker said the temporary prosecutor could also remain in place until the next Somerset County District Attorney is elected in late November 2023.
Memorized recorder
County officials observed a minute's silence Tuesday to remember a longtime officer who died this week.
Patricia "Pat" Brant was Archivist of Records for Somerset County from 1992 to 2012.
Brant was 86 years old.
Somerset County Chief Assessor Jane Rizzo remembered Brant as an old friend and a true "professional" at her job.
"We will be sure to keep Pat's friends and family in our prayers during this difficult time," Walker said.
David Hurst is a Tribune Democrat reporter. Follow him on Twitter @TDDavidHurst.
David Hurst is a reporter for The Tribune-Democrat. Follow him on Twitter and Instagram @TDDavidHurst.