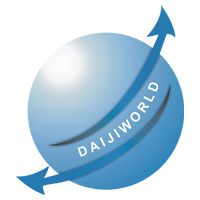 Panchayat institutions become part of J&K's governance system
Srinagar, July 12 (IANS): Until 2014, more than half of J&K's population was deprived of facilities such as toilets, vaccination, electricity connection and bank accounts. Rural dwellers were a neglected lot and a mainstay of J&K's economy, i.e. craftsmanship was on the brink of extinction.
After Narendra Modi took office as Prime Minister of India in 2014, he made it clear that Jammu and Kashmir would be put on par with other parts of the country. He insisted on the need to build a robust governance system that would lead the ordinary man to become an integral part of the development process.
When Modi took office as the country's prime minister at that time, the term of the panchayats had ended in J&K and new elections were scheduled. In the same year, the term of the National Conference-led government also ended, and assembly elections were held to elect new members of the legislature in the old state.
In 2015, the People's Democratic Party (PDP) and the Bharatiya Janata Party (BJP) entered into an alliance and formed a government in the former state.
Shortly after taking over the new dispensation, the Center requested the J&K government to take immediate steps to hold panchayat elections in the Himalayan region. But the then PDP-led state government continued to delay the process citing security concerns. The PDP did not allow the Panchayat elections to take place until it remained in power, as it continued to claim that the situation was not right. The BJP withdrew from the PDP-led government in June 2018, leading to the end of the coalition government in J&K.
PM announcement
On August 15, 2018, Prime Minister Narendra Modi in his Independence Day speech announced that Panchayat elections would be held in Jammu and Kashmir in a few months. "Every villager in Jammu and Kashmir has been asking for me for a year. The panchs are meeting me by the hundreds and they are demanding that panchayat elections be held in the state. It's been stalled for some time but I'm glad that elections will be held in the next few months and people will be able to exercise their rights," Prime Minister Modi announced from the ramparts of the Red Fort in New Delhi.
After the Prime Minister's announcement, Panchayat elections were held in J&K in November and December 2018. More than 75% of people exercised their right to vote in these elections despite the boycott of the elections by the two main regional parties , the National Conference and the People's Democratic Party. It's almost nine years since the people had the chance to elect their representatives in the rural areas of J&K.
Liberal financing
After the establishment of the Panchayati Raj Institutions (PRI), the Center released Rs 800 crore in four installments between March and August 2019, before its decision to terminate J&K's so-called special status and after August 5, 2019, when Article 370, a temporary provision of the Constitution of India, was removed, the Center announced Rs 1,200 crore more. In total, the Panchayats were given Rs 2,000 crore to work on the programs to benefit an ordinary man from J&K.
In recent years, PRIs have become an integral part of development in J&K's rural areas.
After J&K transitions to a Union Territory, Center-sanctioned money is transferred directly to Panchayat accounts. Sarpanchs no longer need to approach officials to get the money disbursed. This step empowered local representatives and also made them accountable to the electorate. The distribution of the money depends on the area and the population of the village. Village Panchayats receive anything between Rs 80 lakh and Rs one crore to start with and the funds keep flowing.
This initiative led the Panchs and the Sarpanchs to assess the real grievances of the people and work to resolve them. As to date, most households in J&K's villages are connected to running water, electricity has reached them. Bank accounts have been opened. Roads are being built and, very importantly, people in rural areas no longer need to knock on the doors of officials. They simply approach their elected Sarpanchs and Panchs to settle their problems. The government has also authorized these officials to grant permission for any construction activity undertaken in the area.
The PRI play an important role
The PRI plays an important role in changing the destiny of ordinary people in the remote areas of Jammu and Kashmir. They work closely with departments to get the job done.
Jal Shakti Department is working on a plan to ensure 100% piped water supply in rural areas of Jal Jeevan Mission. The PRI ensures that the development work undertaken by the various departments is carried out and that the benefits of centrally sponsored programs reach the deserving.
The Pradhan Mantri Awas Yojana in Jammu and Kashmir has helped thousands of people build their homes in rural areas. The J&K government has set a target to complete 54,000 homes under PMAY-G in 2022-23. It also plans to provide internet connectivity to all gram panchayats, in addition to constructing or renovating 700 panchayat ghars across the Union in the current fiscal year.
According to the authorities, an allocation of about Rs 4,627.85 crore has been made under the PMAY for the rural sector, under capital expenditure for 2022-23, which is Rs 327.40 crore more than the previous year's budget allocation.
Under MGNREGA, 426 lakh person days are expected to be generated in 2022-23, while 60,000 work cards are also expected to be issued based on demand. A lakh development works of a different nature are to be undertaken in 2022-23.
Under PMAY-Gramin and Swachh Bharat Mission-Gramin, 87,250 individual family latrines and 2,500 community sanitation complexes are expected to be constructed in 2022-23. For the roads and bridges sector, an allocation of approximately Rs 5,217.87 crore has been made under capital expenditure for the year 2022-23. The upgrading of 1,750 km length of road is expected to be undertaken in 2022-23 and 50 bridges will be completed under Central Territory or Union sector projects. A total of 6,000 kilometers of black surfacing of roads are expected to be completed under Pradhan Mantri Gram Sadak Yojana (PMGSY).
Revival of the crafts sector
Craftsmanship is another vital sector of J&K's rural economy. It had taken a severe hit after the outbreak of the Pakistani-sponsored insurgency at J&K in 1990. After J&K's so-called special status was revoked, the craft is making a comeback. The government has come up with many projects to breathe new life into the traditional arts and crafts of the Himalayan region.
According to the officials, there are about 4-5 lakh craftsmen and 179 major craft groups associated with J&K's handicraft sector generating income of over one thousand rupees. According to an economic analysis of the handicraft industry at J&K, this number is 3 lakh. The twin looms and handicrafts sectors are the largest and oldest in India with around 4.3 million weavers and 6.9 million artisans. Kashmiri handicraft involves about 3.5 lakh artisans and craftsmen. Craftsmanship is J&K's second largest industry after tourism.
After August 5, 2019, a mechanism was put in place to ensure the revival of traditional arts and crafts. Steps have been taken to provide special incentives to weavers and artisans to encourage them to pass on their skills to young people.
The J&K government is offering a minimum support price to craftsmen and artisans involved in making traditional arts and crafts in order to increase their profitability and attract young people to these heritage trades.
To attract young people to these traditional arts, companies have partnered with the Jammu and Kashmir Entrepreneurship Development Institute (JKEDI) so that startups can be undertaken by budding young entrepreneurs. Branding, quality certificates and product marketing based on J&K have also been undertaken to ensure that the products are sold worldwide.
Special financial arrangements have been sanctioned to give a boost to this sector. J&K's handcrafted products come with GI tags.
The languishing handicrafts of Jammu and Kashmir are being revived. The roots of these traditional crafts are traced to rural areas. Panchayat representatives act as a bridge between artisans and the government. They identify craftsmen and make them aware of the actions launched in their favour.
The PRI is working on the ground to advance Prime Minister Narendra Modi's vision of "sab ka saath, sab ka vikas" and is on its way to making Jammu and Kashmir Atamnirbhar (self-sufficient).