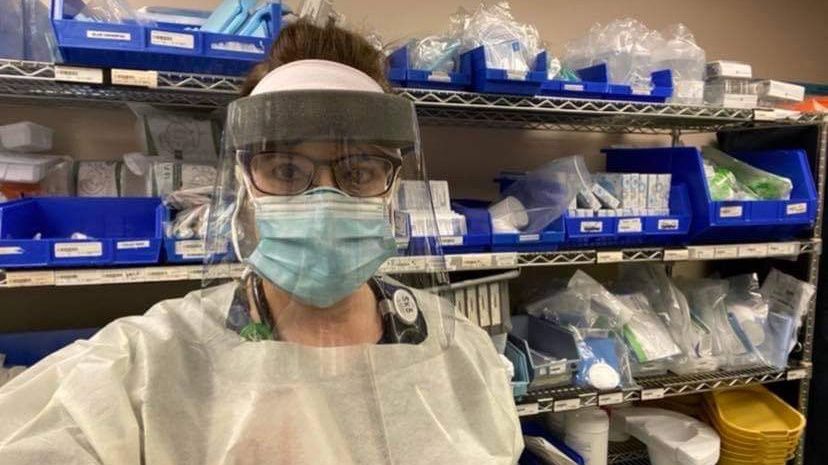 Mohawk Valley nurse hopes for changes to healthcare system
The pandemic has put a strain on everyone, but nurses have been on the front lines from the start. As the coronavirus continues to spread, hospitals are experiencing labor shortages.
A Mohawk nurse says helping others is her passion, but more needs to be done to keep her and other nurses on the job.
"When I was young, my grandmother had health issues, heart issues, and I was taking care of her," said St. Elizabeth's Hospital nurse Suzanne Barnes. "She said, 'you always know what to do, you really should go to school.'
Her grandmother's words inspired her, so as a mother of three young boys at the time, Barnes decided to go to nursing school. She said it was hard, but having her boys by her side was worth it.
"A week later I was in nursing orientation," Barnes said. "So it was a proud day."
Caring for people in the community she knows and loves has been her passion, but the pandemic has made her job difficult due to labor shortages.
"The assignments given to us are very unmanageable," Barnes said. "[We have] six, seven, eight, nine patients at a time at night, it's just not safe for us. It's also not safe for patients. So it was discouraging not being able to spend that quality bedside time that we were used to.
Barnes says his employer, the Mohawk Valley Healthcare System, should try to retain its nurses by increasing their pay.
"Do I think we should be compensated as front line workers who have been through this? Absolutely, I think we should," Barnes said.
Patricia Charvat, senior vice president of marketing and strategy at Mohawk Valley Healthcare system, said they were in contract negotiations with the New York State Nurses Association.
"We are committed to negotiating a new contract with the nurses' union, in good faith," Charvat said. "Our goal is to make sure the contract is fair and just."
Charvat says they are committed to keeping staff safe. She says there was a shortage of nurses before the pandemic, but due to the stress of the pandemic they have seen more people leave the field. She says to keep staff safe, they need to hire more travel nurses.
"We may not be able to be as competitive in terms of salaries as traveling nurses at times, but our goal is to ensure that we have an environment where people enjoy working and feel like they are making a meaningful difference" , Charvat said.
"I stayed because that's what I do," Barnes said. "I am a nurse, I work there, I want to work there. This is my city, this is my community.
But if things don't change, she says she'll leave the place she calls home.
"I want to continue to provide the best possible care as a nurse," Barnes said.
Charvat says MVHS expects to meet with the nurses' union in the coming weeks to finalize a contract.