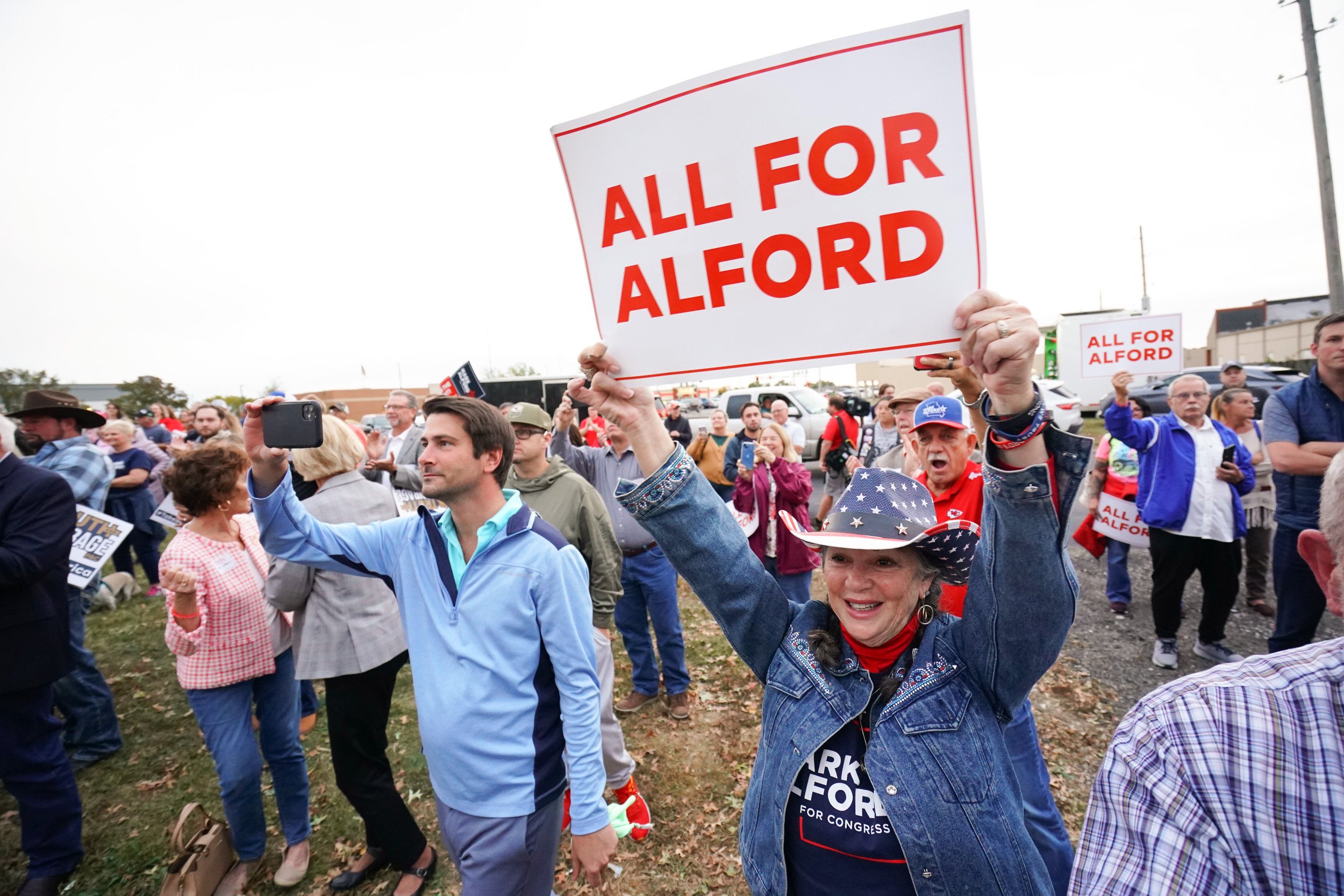 Midterms could finally break America's two-party system – here's why
Americans will head to the polls in less than a month to vote in the midterm elections, with control of both houses of Congress up for grabs.
Republicans both hope to gain control of the Senate and House of Representatives, allowing them to effectively thwart President Biden's agenda until the 2024 presidential election.
However, there are signs that America's traditional party system, dominated almost entirely by Republicans and Democrats, may be starting to break down.
The proportion of voters identifying as "independent" has increased significantly over the past two decades.
The latest September Gallup poll on party affiliation shows a clear lead for voters who consider themselves independent, at 43%. It is ahead of those who identify with Republicans (30%) and Democrats (24%).
This is a significant increase from 2004 figures, when only 27% of voters identified as independents. That year, when George W. Bush won his second term in the White House, 35% of voters considered themselves Democrats and 38% identified with the GOP.
In August 2022 1,779,484 voters were registered in the battleground state of Nevada, where Republicans hope to unseat Democratic Senator Catherine Cortez Masto. Of those, 517,160 were registered as independents and another 137,772 for parties other than the Democrats or the GOP, such as the Libertarian Party and the Green Party.
In 2020, a major report by the Open Primaries Education Fund predicted the proportion of registered voters as independent will increase further by 2035.
It predicts an increase in the proportion of independent voters in nearly three-quarters of states with partisan voter registration.
The report states, "The United States is going through a political realignment.
"Unlike past realignments, which involved the emergence, repositioning, and/or obsolescence of entire political parties, the accelerating national trend of the past 30 years is voter disaffiliation from the Democratic and Republican parties."
One of the most successful non-major party candidates is Marc J. Victor, who is running for the Nevada Senate for the Libertarian Party.
A recent public opinion poll in Arizona, conducted by OH Predictive, found that 15% of Arizonans plan to vote for Victor, compared to 43% for incumbent Democrat Mark Kelly and 33% for Republican challenger Blake Masters.
Talk to NewsweekVictor said polls showing declining support for both major parties confirm what he sees on the ground.
He commented: "People are starting to realize that the two big parties are not really different. Neither is principled. They are like little children fighting in a sandbox for control. Anyone who follows the policy for a while can see this same failed approach tearing our county apart.
"People are looking for reasonable alternatives. I get support from both major parties because I'm not trying to promote my personal views. I respect people's right to run their own lives as they wish peacefully. For the first times in a generation, people are finally more open to a different approach."