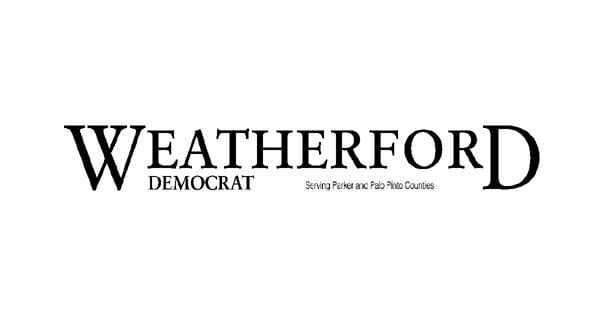 GUEST EDITORIAL: As Texas grows, so does the transportation system | Editorials
To say that Texas continues to thrive is an understatement. Between 2010 and 2020, Texas added nearly 4 million people, roughly the entire population of Oklahoma. Even during the pandemic, people have continued to come to our state and there are no signs of it slowing down. Our current population of 29 million is expected to grow to 47 million by 2050, an increase of 62%.
This rapid growth brings people, businesses, jobs, and economic prosperity to our state, but along with these opportunities, it also brings challenges. More people and businesses mean more goods and services, and therefore more demand on the transportation infrastructure that connects us all to each other. But I'm proud to say that these are challenges that TxDOT and the Texas Transportation Commission have met with great persistence.
After Governor Greg Abbott's inauguration in 2015, he made improving transportation throughout Texas a top priority. At our last meeting, the Texas Transportation Commission approved an unprecedented level of projected funding for the development and construction of more than 7,000 transportation projects, representing a $117 billion investment in transportation in statewide, including approval of funding for an $85 billion 10-year construction plan with the adoption of the 2023 Unified Transportation Program (UTP). These projects are dedicated to improving safety, fighting congestion and connectivity, and preserving roads for Texas drivers.
This planned investment will have a huge and positive impact on the Texas economy. According to the Texas A&M Transportation Institute, the planned average annual investment of $8.5 billion in UTP over the next 10 years is expected to yield approximately $15.5 billion per year in economic benefits, amounting to 155 billion dollars over the next ten years. These benefits are the result of increased labor income and business output, as well as the addition of 58,500 direct and indirect jobs.
Governor Abbott asked me, as President of TxDOT, to "transform the dirt" and Texans showed overwhelming support for "transforming the dirt" for new and better highways, roads and bridges. Texas voters passed legislation to increase highway funding (Proposition 1 by 80% in 2014 and Proposition 7 by 83% in 2015) which now pays for about 40% of total transportation work in Texas. The people of Texas voted, we listened, and we built the transportation system across Texas!
Given that 67% of Texans live in five major metropolitan areas – Austin, Dallas, Fort Worth, Houston and San Antonio – in 2015, TxDOT focused on the 100 most congested roads in these Texas cities as part of our new Texas Clear Lanes program. . As of 2015, this decongestion program now has $61.3 billion in toll-free projects completed, under construction, or planned. And rural Texas — home to 10% of our population, but 47% of Texas landmass — hasn't been overlooked. Funding for rural transportation has grown from $2.2 billion in 2014 to $14 billion today, a historic increase of more than 500%.
The more than 12,500 women and men of TxDOT work tirelessly to build and maintain our more than 197,000 miles of track and more than 54,000 bridges in Texas, the most miles and bridges of any state in the United States. United.
My mantra, since becoming chairman of the Texas Transportation Commission in September 2017, has been "execute, execute, execute" and Texans can know that Governor Abbott and Texas transportation leaders have been keeping tabs on the ball. While the global pandemic and supply chain issues have created uncertainty around the world, our transportation system has been and continues to be something we can all rely on – today and in the future. future for our great state of Texas!
J. Bruce Bugg, Jr. is the chairman of the Texas Transportation Commission, which oversees the operations of the Texas Department of Transportation.