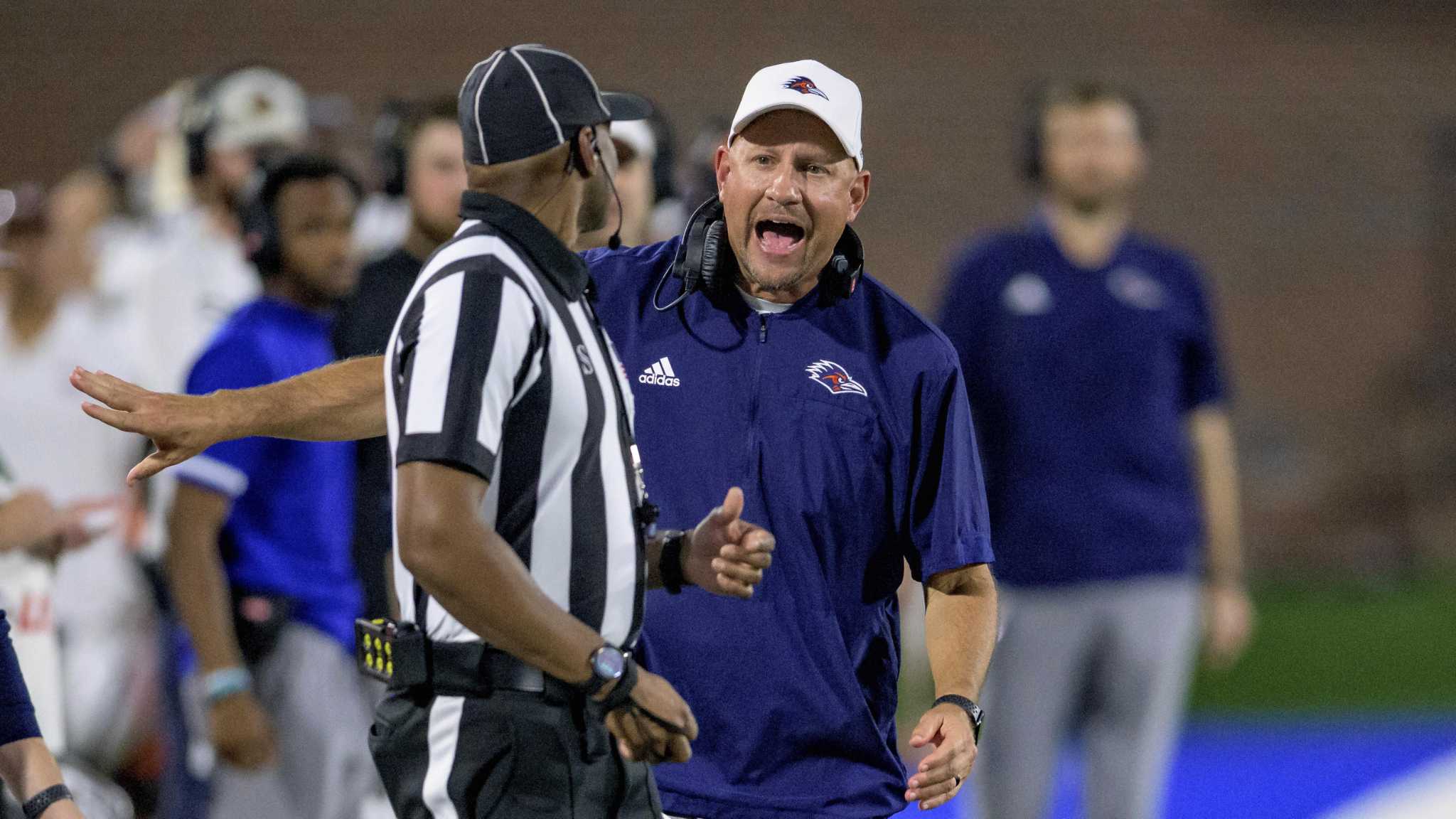 Damaged by rankings, UTSA can blame the system
EL PASO – Jeff Traylor likes to say that the UTSA triangle travels. His indignation too.
The two made it to the Sun Bowl on Saturday night, as the Roadrunners hoped to show off in front of a national crowd like they had never done before. They brought their "triangle of resistance," the ubiquitous mantra and symbol of the Traylor team, as well as a truck full of stinging feelings.