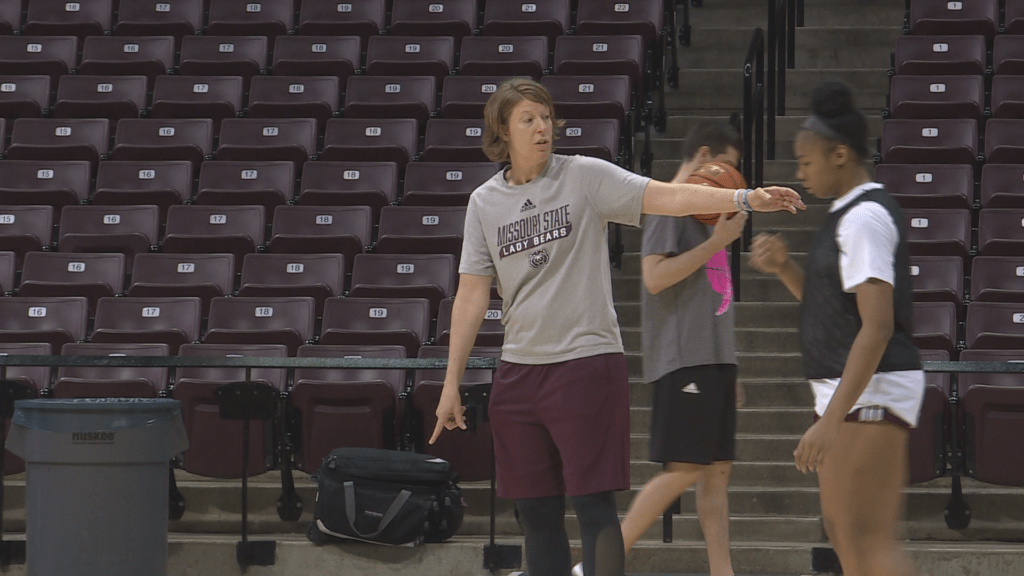 Cunningham and Lady Bears use Summer to learn a new system
New Lady Bears head coach Beth Cunningham is getting used to a new team this summer.
With the season just months away, the Lady Bears are taking full advantage of the summer months with new coaches, new players and a new system.
"I think it's been a good summer to start building that cohesion on and off the pitch," Cunningham said.
The Lady Bears have a lot to build on this summer, including the start of the Beth Cunningham era.
"Honestly, everyone is new at this point. We have a new coaching staff, so it's kind of new for everyone," said Missouri State senior Sydney Wilson.
This means the team faces some challenges ahead of the upcoming season.
"You just have to be adaptable, and I think that's what we do," Cunningham said.
With the transfer portal booming this offseason, Cunningham has been able to retain a core of players.
"She brings so much on the basketball court and even off the basketball court, she allows us to engage with the community," added Wilson.
Half of the Lady Bears are returning from last year's team, led by elder Sydney Wilson.
"I'm like the grandmother of the team and the returner, so I help the young people on the team adapt," Wilson said.
"Helping us adjust as coaches and figuring out where things are at, but also helping new players acclimate to campus," Cunningham said.
The longtime college coach has also been able to keep key recruits committed to MSU. Like Republic star Kaemyn Bekemeier.
"Coach Cunningham was hired, she actually called me that night about 10 minutes after the announcement and she was like 'hey, that's me.' We didn't talk very long. She was obviously busy, but I was really glad MSU reached out," Bekemeier said.
"Recruitment is the lifeblood of our program and it's definitely something we've spent a lot of time with. Relationships are really important, and we tried to start building that," Cunningham added.
It will be another year before Bekemaier dresses for the Lady Bears. In the meantime, Cunningham is focused on his first season at Springfield.
"I think it will be here before we know it. You always want more time; I wish we could always have more time, but we're just going to keep working hard and keep pushing through," Cunningham said.