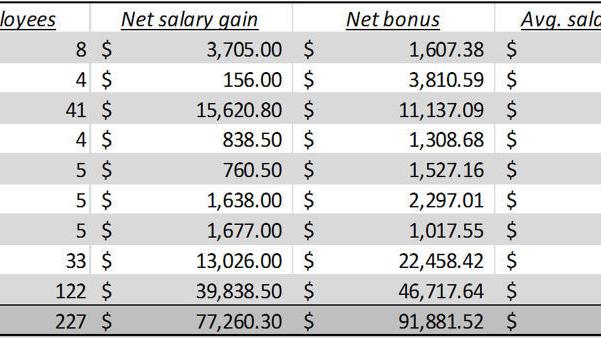 County Merit System Divides Increases Into Salary and Bonuses | New
"Each office can do it a little differently, but they all follow this basic pattern that we've established," Thomas said.
The three funding pools correspond to different management structures. The most recently approved pool deals with so-called "row offices" – those whose chiefs are elected, but whose staff are paid by the county.
For budgetary purposes, the most important part of the merit pay system is how increases are allocated, based on the staggering of an employee's pay scale.
The final payment, determined by the performance appraisal, will be paid to an employee partly as an annual salary adjustment and partly as a one-time bonus, depending on where the employee's current salary is per compared to the median salary of his job.
A person whose salary is in the lowest quartile of their position will receive 75% of their salary in the form of a recurring increase and 25% in the form of a bonus. Conversely, a person in the top quartile will only receive 25% of their salary as an actual salary increase and 75% as a one-time bonus.
Thus, if an employee is paid relatively low, he will get proportionally more of his increase in his annual salary, in order to advance it further towards the median salary of his position. If an employee is already paid above the median, they will get a larger portion of their raise as a one-time bonus as their annual salary remains more stable.