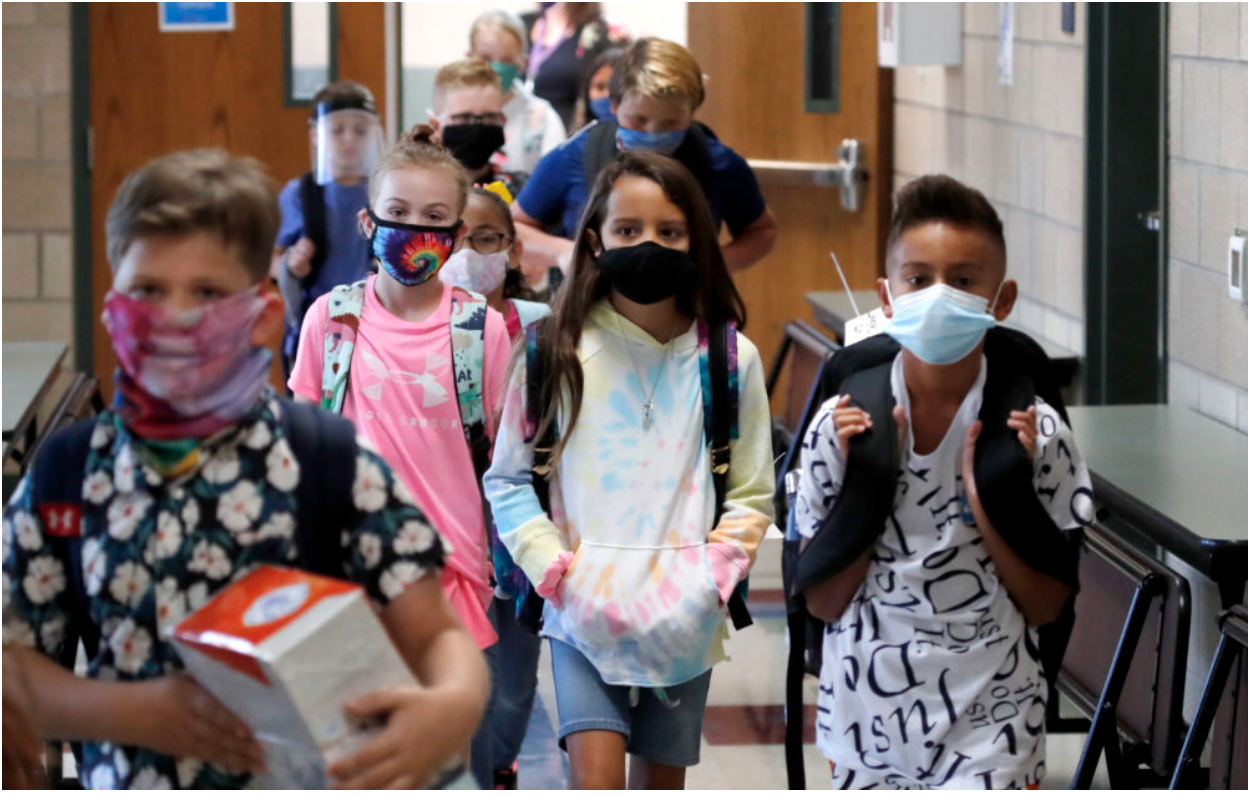 Bureaucrats stole the public education system and parents must take it back
The American public education system is collapsing. The teachers are exitregistration is declineand the children are in trouble. Public education bureaucrats have overstepped their bounds, and as a result, education has become a top concern for voters across the country.
The recent elections have clearly demonstrated that public schools in the United States are failing children and that the public education system needs fundamental change. Take, for example, the 2021 election in Virginia, where voters elected Glenn Youngkin, Winsome Sears and Jason Miyares to the top state government positions. During the campaign, Youngkin sworn to "restore excellence and common sense in education". Sears and Miyares won on a similar platform.
If these unexpected Virginia election results don't make it clear that public education issues trump partisan rhetoric, take a look at San Francisco, where voters reminded three members of the San Francisco school board, each with a margin of nearly 70% or more. Even the mayor of San Francisco had to admit that "We failed our children." At a more micro level, we to listen stories of parents like Bernita NeeNee Bradley, a Detroit mom who started homeschooling co-ops to serve black families, empowering parents to take back control of their children's education.
Across the country, parents are demanding parental rights in education and reinforcing the idea that parents should be the highest authority in the lives of their children. Many parts of America's failing education system require fundamental change. While education is legally mandatory in every state, it cannot thrive without strong communities based on engaged parents.
In 1972, the Supreme Court established a distinct line between education and parenthood in Wisconsin v. Yoder, believing that religious values ​​guaranteed the authority of parents over the lives of their children. Rather than replacing parental rights, a state-run education system should form a symbiotic relationship between a parent and their child's education. Parents must exercise their responsibility to raise moral children while trusting that schools fulfill their role of educate.
But across the country, parents are losing their inherent right to oversee their children's education. Schools are increasingly obsessed with social controversies, teacher unions and political agendas. Raising a child has become a byproduct of controversies and political agendas, including COVID-19 policies and fringe teachings. Public school bureaucrats have stolen public schools from parents and neglected children as they focus on politics, blurring the line between education and parenthood. As bureaucrats cut gifted programs, teach increasingly subjective and controversial history, and fail to Craft parents sensitized to curricular changes, they reveal that the education system has surely exceeded its role.
As a result, it is no wonder that test results are decline and Virginia elections in San Francisco are decided on educational issues. Schools have stolen the role of parents and let their students down. The great American society, which values ​​its educational system so much, has neglected its own children. In an increasingly polarized society, we must consider that Parents know what is best for their children, not the state.
It's time to reinvigorate public schools with academic excellence, strong teaching, well-paid teachers, and most importantly, a student-centered approach. The anger of parents as manifested in the recent elections shows how schools deprive parents of their inherent rights while promoting controversial worldviews. The inherent rights reserved for parents cannot be infringed by public schools, because the role of our public education system is solely to educate our children. The school bureaucrats overstepped their role and neglected the children; they stole education for political purposes. We must return our public schools, and therefore the education of future generations of Americans, to parents.