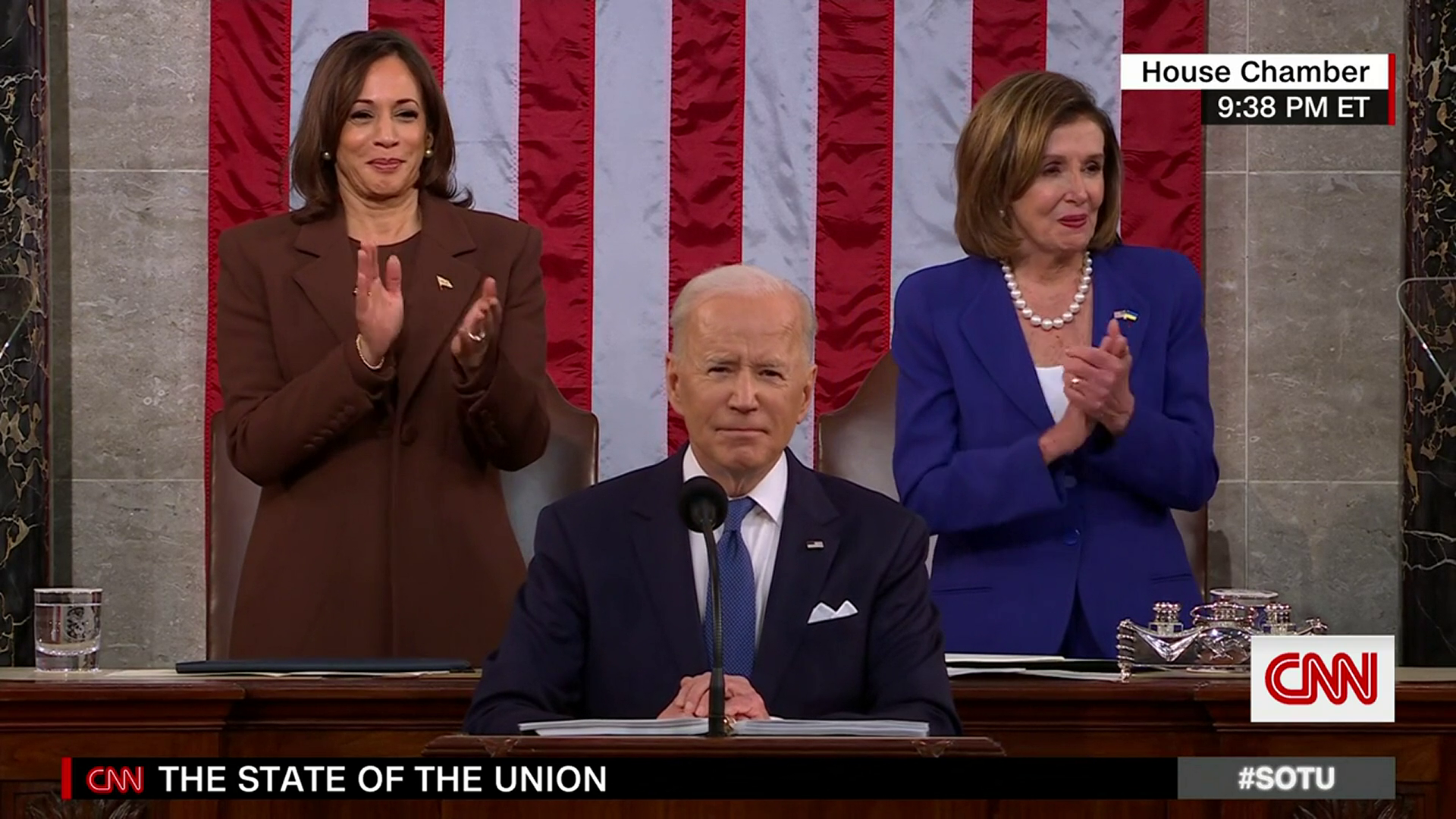 Biden says the current US tax system 'isn't fair'
President Biden began his first State of the Union address with a show of solidarity with the people of Ukraine, receiving a bipartisan standing ovation as he called on members of Congress to stand in the House chamber for show their support for Ukraine.
"In this struggle, President Zelensky said in his speech to the European Parliament: 'Light will prevail over darkness.' The Ukrainian Ambassador to the United States is here tonight, sitting with the first lady," Biden said.
He continued, "Let each of us here tonight in this room if you are able to stand up, stand up and send an unequivocal signal to Ukraine and to the world."
He received a loud standing ovation from the members, many of whom wore blue and yellow in support of Ukraine. Ukraine's Ambassador to the United States, Oksana Markarova, stood alongside First Lady Jill Biden to the applause of the chamber, holding her country's flag.
"We, the United States of America, stand with the people of Ukraine," Biden said.
Biden then congratulated the people of Ukraine and Ukrainian-Americans amid the ongoing crisis, which he conceded would "take time."
"It's a real test. And it's going to take time. So let's continue to be inspired by the iron will of the Ukrainian people. To our fellow Ukrainian-Americans who have forged a deep bond that binds our two nations, we are at your side," he said.