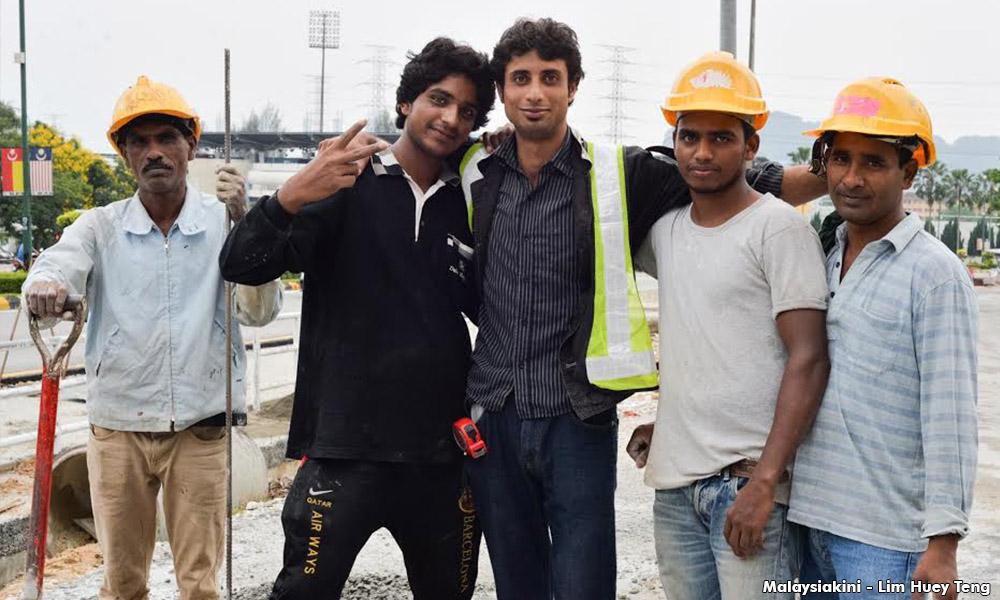 Agreement on new hiring system for Bangladeshi workers by next month
Bangladesh hopes to reach agreement on a new recruitment mechanism for Bangladeshi workers in Malaysia next month.
It comes after the Malaysian government last year suspended the previous hiring system for workers in the South Asian country over suspected corruption and flaws.
Bangladeshi Expatriate Welfare and Overseas Employment Minister Imran Ahmad said Dhaka and Putrajaya are working on the issue to resolve the issue as soon as possible.
"I met with the Ministry of Human Resources and the Ministry of Interior of Malaysia. It is a matter of time for this system to be correct.
"The old system was not working; so for the new system, we get everyone involved and working on it. I think that in August a solution could be found, "he told Bernama International News Service and Bernama News Channel (BNC) at the" Showcase Bangladesh "one-day exhibition and conference: Go Global "in Kuala Lumpur today.
Imran, who is in Kuala Lumpur for a three-day working visit, also assured that the new mechanism and process for recruiting Bangladeshi workers for employment in Malaysia will be transparent.
He said this involved selecting the right workforce and skills for the industries involved and keeping recruitment costs affordable, adding that the government of Bangladesh is monitoring the process to ensure it does not violate. no law.
"Our government will not allow the cost of migration to increase. This is also the main reason why the current (Malaysian) government is shutting down the (old) system because the cost has become out of reach, "he said.
In September last year, Putrajaya suspended the Foreign Worker Application System (SPPA) for Bangladeshi workers, which only allowed the recruitment process to be carried out by 10 selected agencies approved by the previous government.
In the previous system, Bangladeshi workers apparently had to pay agents up to RM20,000 in processing fees per person to facilitate the approval of work permits and other arrangements for working in Malaysia.
Imran estimated that around 400,000 Bangladeshi workers are currently working legally in Malaysia.
– Bernama